Zakynthos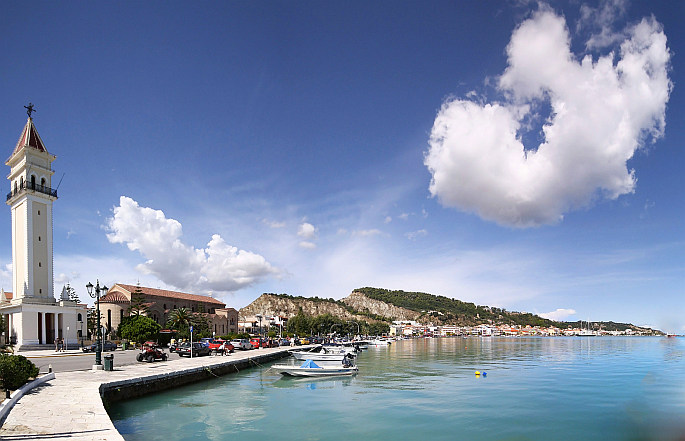 Zakynthos is the third largest island in the Ionian Sea, having a distinct cultural presence and noteworthy agricultural activity.
It enjoys a mild Mediterranean climate, hence its rich flora and fauna. The natural beauty and cultural tradition of the island render it one of the most popular destinations in Greece and Europe, as it has its own airport it is a unique holiday destination.
Zante has distinctive characteristics in which make it unique.
You will find rare Mediterranean herbs, such as the Ionian orchid (Serapias ionica), as well as a number of animal species under international protection within national wildlife reserves, who come to find shelter to rest and breed. The rare loggerhead sea turtle (Caretta Caretta) and the Mediterranean monk seal (Monachus Monachus) are just two examples.
Zakynthos town today is a modern capital and is continuing to develop. During the decades after the disastrous earthquake, every building has been constructed to the highest anti-seismic standards.
Naturally, Zakynthos is a lively town with developed commercial activity and a variety of options for nightlife, dinner or drinks.
A visit to the Byzantine Art Museum at Solomos square and the impressive church of Saint Dionysios could be part of any visitor's plans.
Ancient Olympia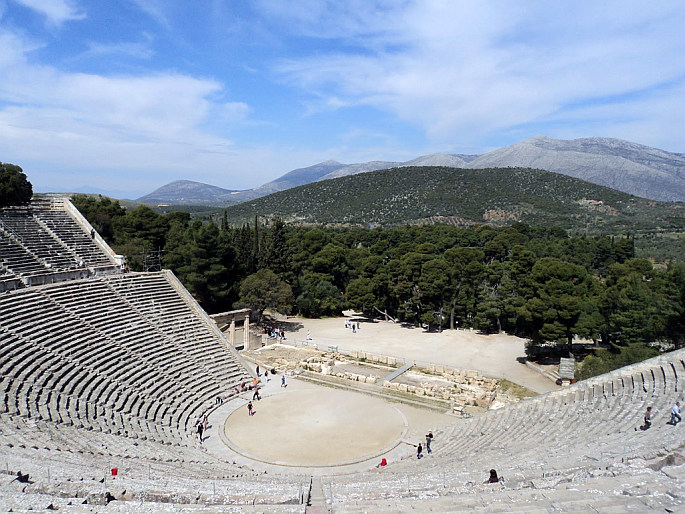 Blue Caves Villas are also ideal as a base to travel not only throughout the island but also to inland destinations.
Ancient Olympia requires no introduction and is a very special destination. You will be surprised how magnificent the temple of Zeus is still, one of the Seven Wonders of the World – even in ruins - as well as the celebrated Olympic Stadium, where the first, original Olympic Games took place.
In a day trip you can easily visit Ancient Olympia, taking a ferry from Zakynthos town port towards Kyllini and from there Olympia is a 1 hour drive.